Time and time again we get complements on our professional un-obtrusive style of doing business. We absolutely pride ourselves in hearing comments from brides like "You are not the typical wedding photographer," and from parents like "Thanks for being so patient with us," and from Clergy like "Did you get any pictures of the ceremony?" And our humble response always is "Thanks, Mrs....." and "Yes Pastor we photographed everything!"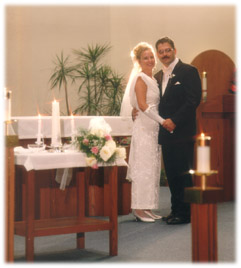 It might not seem important to you now, before the day of your wedding, but you will see and appreciate these qualities during and after!
Thanks for taking the time and taking a look at us, and feel free to contact us. And don't be afraid to ask questions!